Condition: Brand-new

Length: 178 mm (7 inch)

Length: 60 g (2 oz. class)
We offer flat US$ 10 shipping.
(*depend on country as below)
– USA: 5 to 8 working days*
– Europe: 4 to 9 working days*
– Russian Federation: 9 working days*
– Middle East : 11 to 13 working days*
– Oceania : 6 to 7 working days*
– Asia 5 to 11 working days*
*as from the date on which Japan Fishing Tackle hands over the parcel to the carrier.(We normally handle witin 24 hours on weekdays and do not ship on weekends and Japanese public holidays.)
Japan Fishing Tackle does not sell broken items and carefully inspects every items before it's listed, but if an item you order is broken, you can return the item. (Must inform us within 15 days from delivered date. Products must be returned in their original packaging and state.)
---
WHAT IS JOINTED CLAW 178 ?
- MOST POPULAR GLIDE BAIT IN JAPAN -

Jointed Claw 178 is a Japanese jointed glide bait born in 2005. At that time, there were no Japanese brand glide baits and no glide baits which had joint in the world. It means that Jointed Claw 178 changed world of glide bait. (In fact, most of glide baits in the world now have a joint. ) Most of big bass seekers outside Japan may associate Japanese glide bait with DEPS Slide Swimmer 178/250. We Japan Fishing Tackle agrees that DEPS Slide Swimmer is one of the best to catch monster fish. However, no Japanese(from experts to amateurs) deny that the most popular Japanese glide bait is Jointed Claw 178 even today. Why Japanese anglers love Jointed Claw so much? It's because Jointed Claw is clearly different from other glide baits such as Megabass i-Slide, DEPS Slide Swimmer, Evergreen ES Drive, and so on.
---
WHY MANY ANGLERS LOVE JOINTED CLAW 178 ?
---
Jointed Claw 178 tightly glides with twist like dying fish. By jerk or twitch, it darts nicely with erratic action. Besides, it's super easy to use in a variety of techniques: S glides, Dead-Sticking, Shirking(retrieving slowly to keep its tail expose), Bahuun, etc. The techniques allow you to catch fish in all seasons.
BEAUTIFUL & REALISTIC LOOK
---
The designer: CEO of Gan Craft put his soul into Jointed Claw 178. He made not only many sample of the bait but also many mold(standard cost is over $10,000 /each) to satisfy with his designer's mind. Such his effort contributed to make Jointed Claw so realistic.
GOOD GLIDE ON SLOW RETRIEVING
---
Because Jointed Claw 178 glides and acts dying fish on very slow retrieve, even light-feeding big fish won't be able to pass-up. Surprisingly, many experts in Japan throw Jointed Claw 178 in winter and catch big one!!
---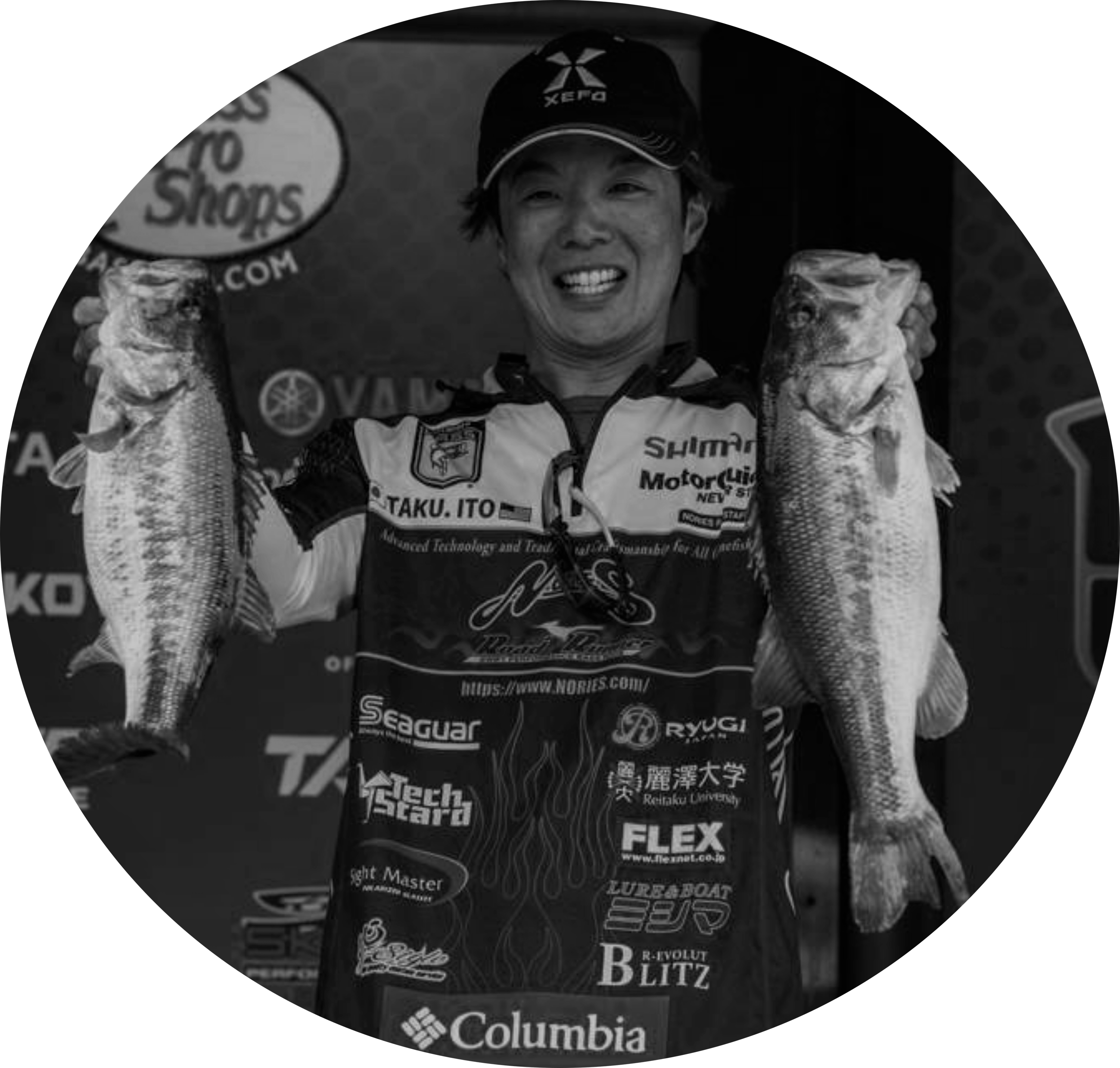 TAK ITO
(2020 B.A.S.S. ELITE)
' It's kind a "Big Finesse". Jointed Claw 178 is big but minimally pushes water like dying fish do. The action mesmerizes light-feeding fish. I don't tell exactly who, but some B.A.S.S. Elite use it as their secret bait. Watch their box with caution. '
DAISUKE AOKI
(JB TOP 50 A.O.Y. 2017, 2015, 2008)
' A lot of followers of Jointed Claw 178 has achieved similar glide action. However none of them does not make erratic action Jointed Claw 178 does. Just jerk both Jointed Claw and others to compare, you will see the clear difference. '
---